[ad#ad-1] Outstanding stats!
Incredible achievement from Barcelona midfielder Xavi as he completed all of his 96 passes in the quarter final match against PSG. Which makes him a little bit of a god?
Completely inhuman.
Thus, Xavi has now become only the second Spanish player ever to make over 100 passes in a European game, the first being, of course, Pep Guardiola.
Absolutely frightening stats these.
Watch the graphic below.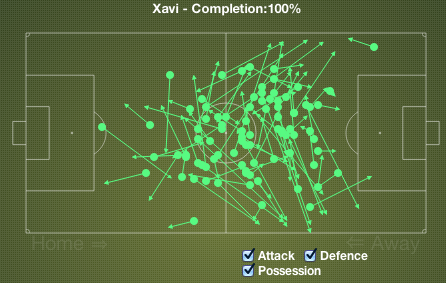 [ad#ad-3]