[ad#ad-1]
QPR fans will not like this one bit.
Their goalkeeper Julio Cesar was seen wearing the full kit of utter rivals Chelsea. The image was taken during Chelsea defender David Luiz's birthday party.
It was a fancy dress party and Cesar dressed up a Chelsea player. David Luiz was dressed as a Chelsea Pensioner. Branislav Ivanovic as Batman, Paolo Fereira as Robin. Marko Marin tried to be an Elf and Eden Hazard went becoming his Brazilian team mate Oscar. Crazy right!
Check out the image of Julio Cesar in Chelsea outfit below.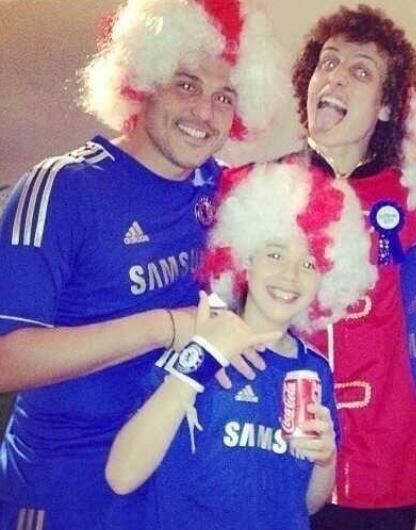 [ad#ad-3]