[ad#ad-1] "Das streben nach gold zeigt wie viel herz man wirklich hat. Verpiss ijich Gotze". When translated into English it means. "The pursuit of money shows how much heart you really have. F**k off Götze."
This is what the huge banner at Signal Iduna park read.
Borussia Dortmund fans did not pull it back when it came to show their anger towards one of the there most important player Mario Gotze leaving for the bitter rivals Bayern Munich.
The banner which was seen in the Borussia Dortmund vs Bayern Munich Bundesliga game on 4th of May, a dress rehearsal for the all important UEFA Champions League final at Wembley, made the message pretty clear.
Check out the images of the banner below.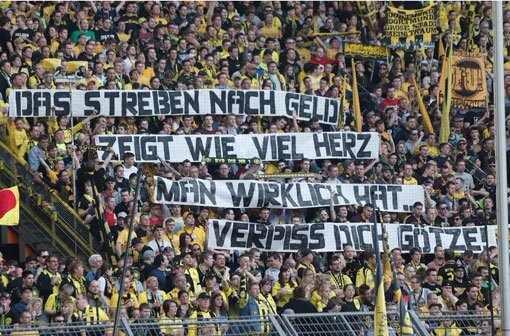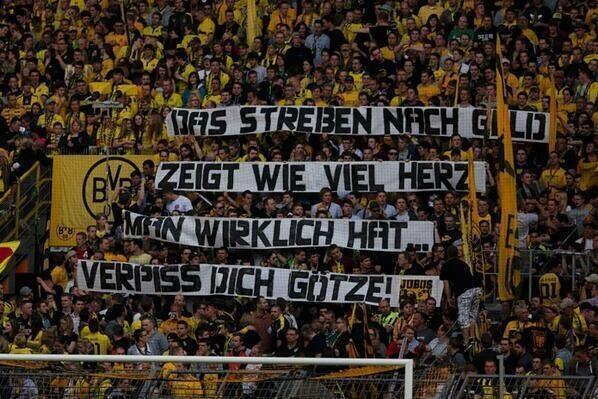 [ad#ad-3]