[ad#ad-1]
[youtube id="IQjAybxWKMQ" mode="normal" maxw="480″ align="right"]
David Luiz mocks AVB and Holtby
Quite the character David Luiz.
The Brazilian trolled Tottenham hard as he let himself in when Andre Villas-Boas was giving instructions to Lewis Holtby. Luiz joined in and mockingly shook his head like he understood everything.
Trolling 101 being displayed at Stamford Bridge during Chelsea vs Tottenham game.
Or did he just forgot that AVB is no longer his manager?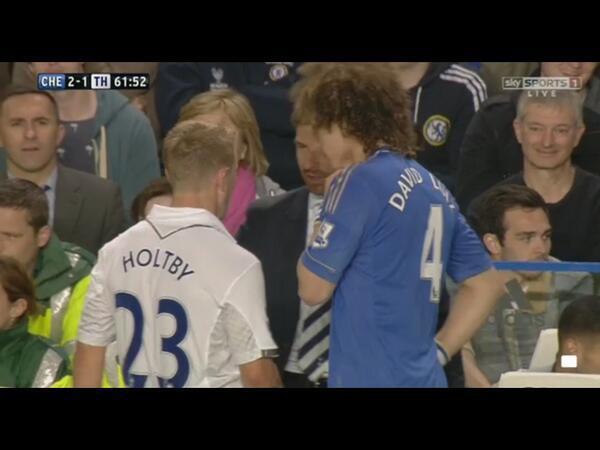 [ad#ad-3]