[ad#m1] Whoever handles the media relations at Manchester United just went on a clicking spree, by the looks of it. Manchester United's official Facebook page committed a clanger and had this message (shown below) on it.
The message read, '#UNITEDCONTINUED Send your personal welcome to our new manager David Moyes'.
Even FIFA's official Twitter account also tweeted along the same lines.
Everything was taken down as soon as the people responsible realized that this is all a little premature. A major clanger this.
But it looks like Everton manger David Moyes is the new Manchester United manager replacing Sir Alex Ferguson.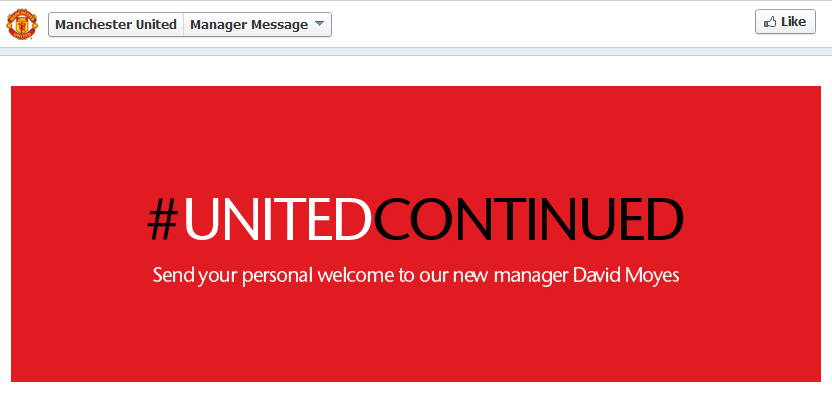 [ad#ad-3]