The Master Is F***ing Back! Or 'Volvio el puto amo'.
Was the headline in Spain's Barcelona supporting newspaper Sport's website. As every football fan in the world knows by now, that Lionel Messi returned back to the Barcelona side after spending two months in the sidelines due to injury.
The comeback was explosive as he scored two great goals and Barcelona defeated Getafe 4-0 at Camp Nou. And now it looks like some Spanish journo just couldn't control their excitement and dropped the f-bomb as he wrote the article on Messi's comeback. (Image below)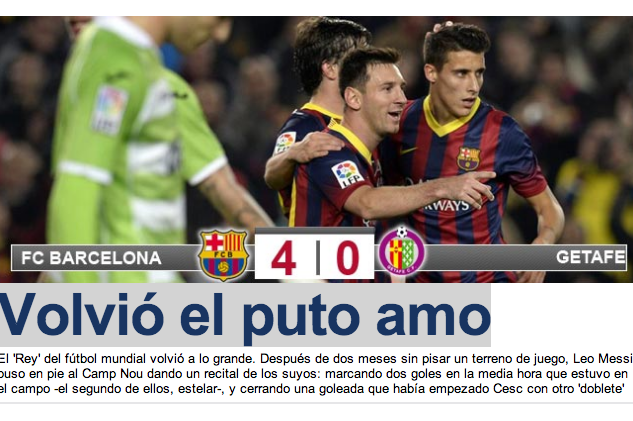 When translated into English, it said.