[ad#ad-1] Real Madrid showed that they are not far behind Borussia Dortmund fans in the second leg of the Champions League semi final clash between the two sides at the Santiago Bernabeu stadium.
Madrid needed to play the game of their season after the 4-1 loss in the first leg and the supporters came out in full support with a brilliant mosaic (pictures below) which was seen in before the match started.
There was big banner below the colorful mosaic which read, 'Madrid vibra por ella'. Our translation of which is 'Vibrate for the moment, Madrid.' It could also mean something else very easily but we like our translation and we are sticking with it.
Watch the incredible pictures below.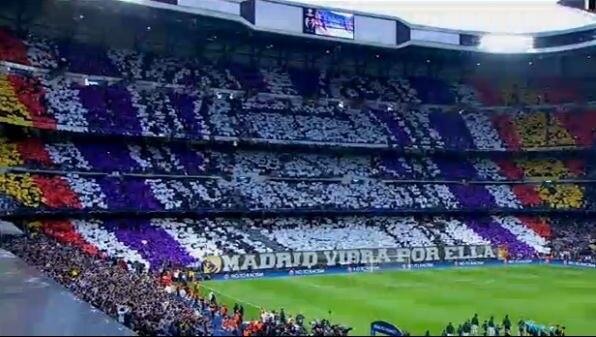 [ad#ad-3]