Mike Ashley has been one of the worst owners in the Premier League.
The Sports Direct billionaire has been ever-reluctant to loosen the strings of his purse to spend big at Newcastle United.
He has overseen a dark period in the history of the club that has seen them undergo relegation two times in little more than a decade.
Saudi takeover at Newcastle
The sovereign wealth fund of the Saudi King, PIF, has been looking to invest in the Premier League and their eyes have been on Newcastle United for quite a while.
Ashley has been stubborn and calculative, and he has always downplayed talks of selling.
However, the last few days have seen headlines that the PIF have met Ashley's asking price.
The paperwork was also said to be done. Only clearance from the Premier League stood in the way of PIF and Newcastle.
Both Ashley and the PIF have been mum on the rumors, but it seems there might actually be something cooking at St. James' Park.
In what comes as a boost to the rumor mill, a minister from Saudi's Government now follows Newcastle on Twitter.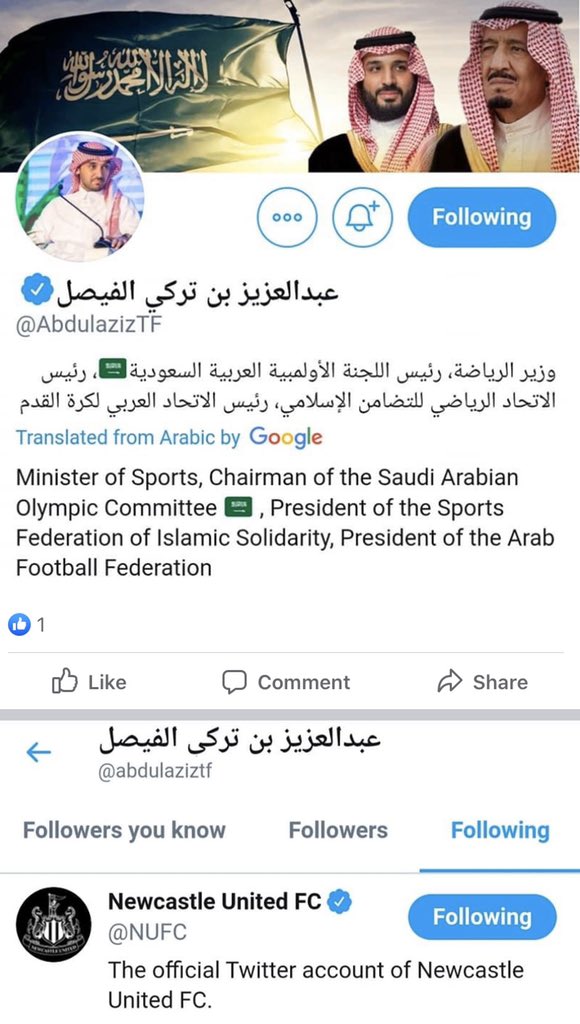 The Magpies have found themselves a new admirer in Abdulaziz bin Turki al Saud, who is the Sports Minister under King Mohammed bin Salman.
Abdulaziz, being a sportsperson himself, might just be a Newcastle fan.
But, his timing is awfully coincidental to the takeover rumors concerning his country and the club he follows.
This could be the clearest hint yet of a Saudi takeover in the North-East.