Footballers' personal lives are usually of great intrigue to fans, be it their relationship status, WAGs (Wives and Girlfriends), children, relatives, friends etc.
Any glimpse at players' inner circles or families typically gains a lot of attention and becomes a newsworthy topic.
And so, it came as no surprise when Football's Golden Boy Kylian Mbappe became the subject of speculation following an image featuring him, and what many thought to be his children.
The image in question was captured after France's 2-1 win against England in the quarter-finals of the World Cup.
Despite failing to score, the 23-year-old left a decent impact on the game and was a constant menace down England's right-hand side.
After concluding a job well done, the French team celebrated on the pitch before being joined by their families and relatives.
Naturally, Mbappe's relatives were also in attendance and subsequently joined him after full-time.
His relatives present at the venue included two little children that Mbappe was pictured hugging, which led to fans assuming that they were the 23-year-old's kids.
Mbappe posted an Instagram story with the two kids with the caption 'My babies' soon after.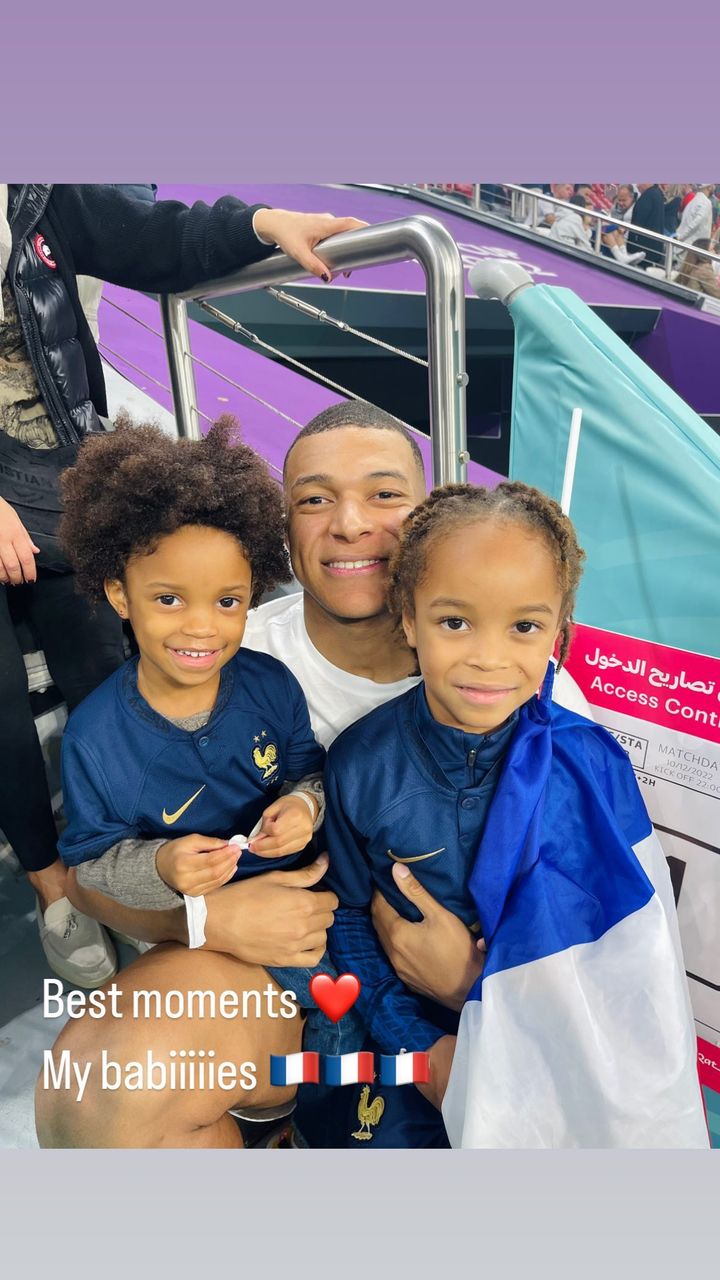 Up until this point, the only information on the PSG star's personal life was his long-rumoured relationship with Transgender model Ines Rau.
Due to the scarcity of information, fans itching to learn more about the player got a little too excited after the picture popped up online, as drew up an unfounded rumour suggesting that Mbappe has children.
Fortunately, the rumours were quickly debunked as fans quickly came to the realization that the kids in the picture were actually the forward's nephews.
To be exact, they were his adopted brother Jires Kembo Ekoko's kids, with the little boy being Isyah Kembo Ekoko and the girl Lana Kembo Ekoko.
Son of former Congo International Footballer Kemba Uba Kembo, Jires was adopted by the Mbappe household after his father passed away.
Their decision to adopt Jires was a result of the friendship between his father and Kylian's father Wilfried.
The bond between the two brothers has been imperishable since their childhood, and now, Kylian is even an uncle.
Jires is a professional footballer himself and was last seen playing for Turkish outfit Bursaspor.
While the discovery wasn't as earth-shattering as Mbappe having kids, fans still appreciated a closer look into the forward's life.